Where do Petland Puppies come from?
1. USDA licensed breeders and distributors
With no direct violations in the previous 24 months. Petland's operations team stays busy traveling the country visiting breeders. Our operations team looks for breeders that are committed to improving animal welfare. Petland corporate employees and store owners visit licensed and inspected breeders to make sure they meet our standards. Petland's Director of Animal Welfare Education leads additional visits to approved breeders to observe their compliance with Petland's standards. He also works with local, state and federal regulatory agencies and legislators concerning animal welfare issues and education. Petland requires our breeders to provide:
Safe and comfortable housing with ample room
Frequent socialization and exercise
A state-issued health certification
A consulting veterinarian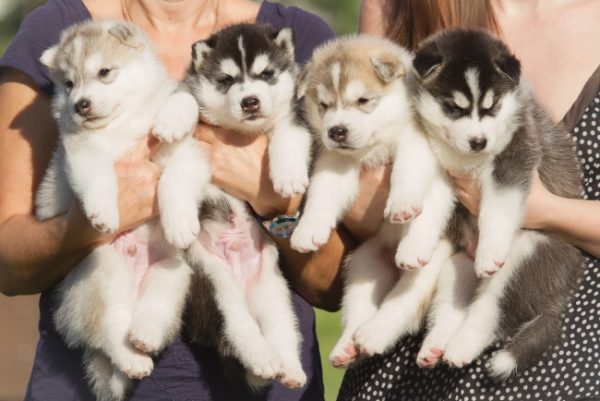 2. Hobby breeders as defined by the Animal Welfare Act
These are the small-scale breeders who raise their dogs in a humane manner.
3. Local adoption pets that are vet-checked.
Some of our puppies and kittens come from local animal shelters or from members of the local community as part of Petland's Adopt-A-Pet program, dedicated to finding homes for homeless pets. Through Petland's Adopt-A-Pet program, hundreds of thousands of shelter and community animals have been placed with caring families. Each Petland has a consulting vet that sees each of our Adopt-A-Pet's. Additionally, many Petland's hold adoption day events.
The USDA is the agency that regulates the food we feed our families, and we trust its oversight to keep us safe. According to the USDA, there are approximately 120 field inspectors who conduct inspections at the roughly 1,700 USDA licensed kennels.
Additionally, our breeders are subject to the requirements of the Animal Welfare Act (AWA). Shelters or rescues are not covered under this comprehensive law. Additionally, many states and local governments also have their own laws that protect animals and the breeders that supply Petland stores have to comply with these laws.